How to Pick Out the Right Tennis Ball Machine for your Practice Needs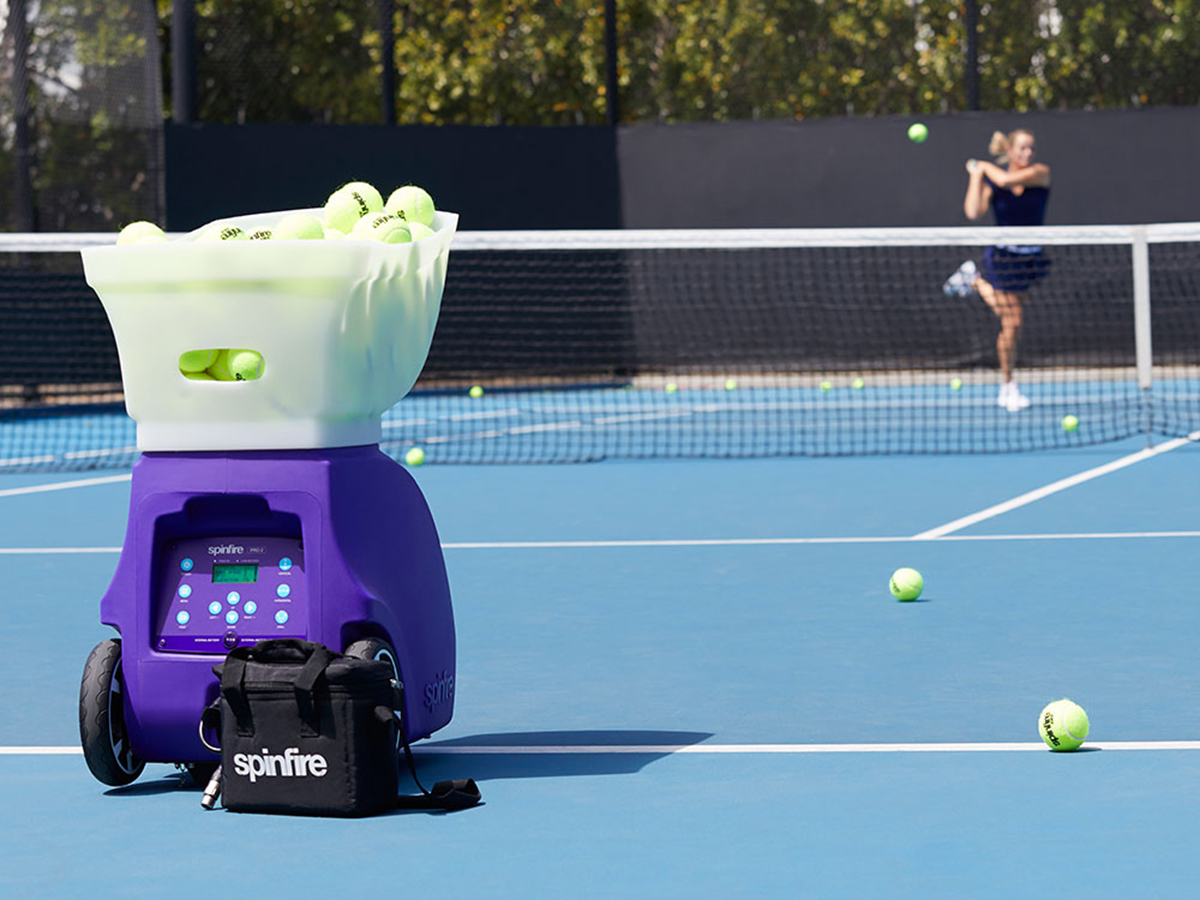 Picking the ideal tennis ball machine is critical for players across all levels of experience. Whilst there are a lot of options out there, it is important to choose one that offers just what you need for your practice sessions. Read on to gain some insight into the essential things to consider when buying the ideal tennis ball machine for your next game.
Tips to select the ideal tennis ball machine for your practice needs:
Mode of operation:
With the advancement of technology, machines can now be used with smart devices. Several drills can be programmed, and you can easily control the height, spin, speed, and feed rate of your favourite drills, as per your preference. Moreover, these offer flexible power options that make them easy to use. There are two types of power: battery-powered and wired electrical connections. Battery-powered machines are more convenient if you are travelling and need a portable option. On the contrary, a wired device is ideal if you own a tennis club and needs to be used throughout a day.
Child Friendly:
Several machines are child-friendly and are appropriate for use by a child. These are lightweight and easy to control, whilst being equipped with multifunctional speed control and an easy-to-use knob system. Furthermore, horizontal oscillation allows the ball to be swept randomly. A remote-controllable machine features a backspin and an adjustable top, offering a single switch for operation. This also makes it suitable for use by children.
Easily customisable:
Tennis ball machines offer varying kinds of oscillation for on-court practice. These are available in battery-powered and AC models, and the product can be paired with a smartphone for easy control. It also lets users set several options, including feed rate, speed, and ball height. In addition, when a machine can be easily customised, it can be personalised to match your settings. You can opt for customised ball machines such as tennis cube ball machine and personalise it as per your requirement. 
Portable machines:
Portability is one of the essential determinants for a tennis player. The high-quality, portable machine comprises a wireless remote control, allowing users to control oscillation and practice several shots with effective ball delivery. Some other features include an adjustable top, underspin from light to heavy, etc. So, if you need to move around with their tennis ball machine, choose a portable one.
Varying spin options:
When buying the ideal equipment, it is essential to choose one that offers the right spin option. As it stimulates match play against a real opponent, advanced players will require multiple spin options with varying oscillation features. In addition, the varied spin options will help you master all types of shots, including backhand, forehand, backspin, and topspin. It may just be what you need to improve as a player.
Conclusion:
If you are interested in buying a tennis ball machine, it is essential to look for the abovementioned features. Based on the determinants, consider the options and pick the ideal equipment to ace your practice sessions.